Simon Gough-Brown, a member of the Forest School Camps, has replied to our inquiry about the Woodcrafters who stay creative in spite of having been locked down for many months.
Simon has been making lovely handmade paddles and  sent us a couple of pictures showing the process.
Here is what he says about his paddles:
My paddles are not mass produced so they all have unique characteristics and no two will ever be alike. Each one features discrepancies of the wood that they are made from, but they are all beautiful and lovingly put together.
I started out repairing my wife's "Grey Owl" paddle (a commercially made blade), which had a very fine crack in the neck below the grip and so needed a new handle.
My first paddles were based on a Canadian whitewater design using strips of quality hardwoods in my workshop and each of these paddles are one  of five designs that I have started building.
I have made many paddles now with various shaft lengths from 160cm down to 80cm shaft (for my young daughter to splash around with).
My designs are :
– white water (with a wide blade with a protective strip on the end), designed for power;
– otter tail (long, narrow tear drop blade for long distance lake cruises), designed to enter the water almost silently with a faster stroke rate;
– beaver tail (slightly shorter, wider tear drop suitable for mixed paddling) which is quieter and more general purpose;
– voyageur (long with squarer shoulders);
– bent shaft SUP paddles (with a smaller blade and much longer bent shaft) designed for standing up on a paddle board.
These come with a variety of grips: T,  asymmetric and scalloped grips and a variety of lengths.
The timber is sourced from a variety of places, but my local sawmill in Cambridgeshire provides any Oak, Elm and Ash that I need. Other wood are used when I can get hold of them.  I use Larch occasionally where more flex is needed and often in the grips to enhance paddler comfort.
My first paddles had Oak shafts but I found these heavier than needed and so I mainly use Ash  for the central shafts, but have used Elm which creates a lighter, more flexible paddle loom.
Finish can be oiled or, more normally, multiple coats of UV resistant Yacht Varnish which lasts longer and needs less maintenance.
It´s truly amazing to see the following photos showing the gradual change from a crude semi-product to a smooth and glossy beauty.
Processing the paddle blade and the paddle shaft: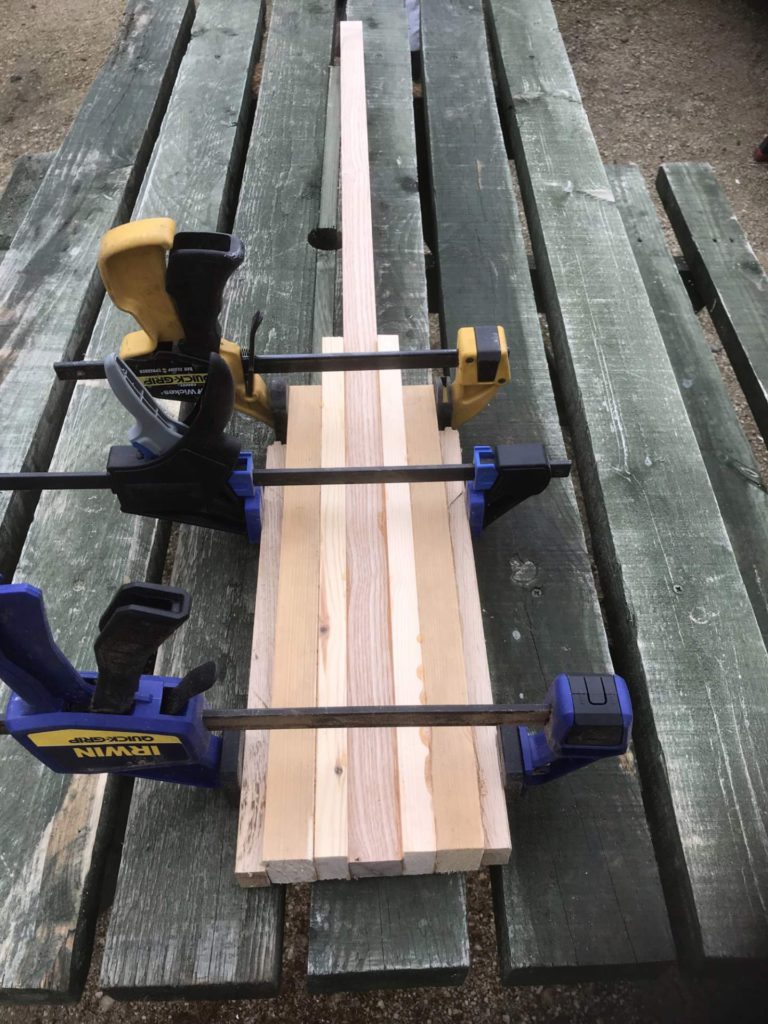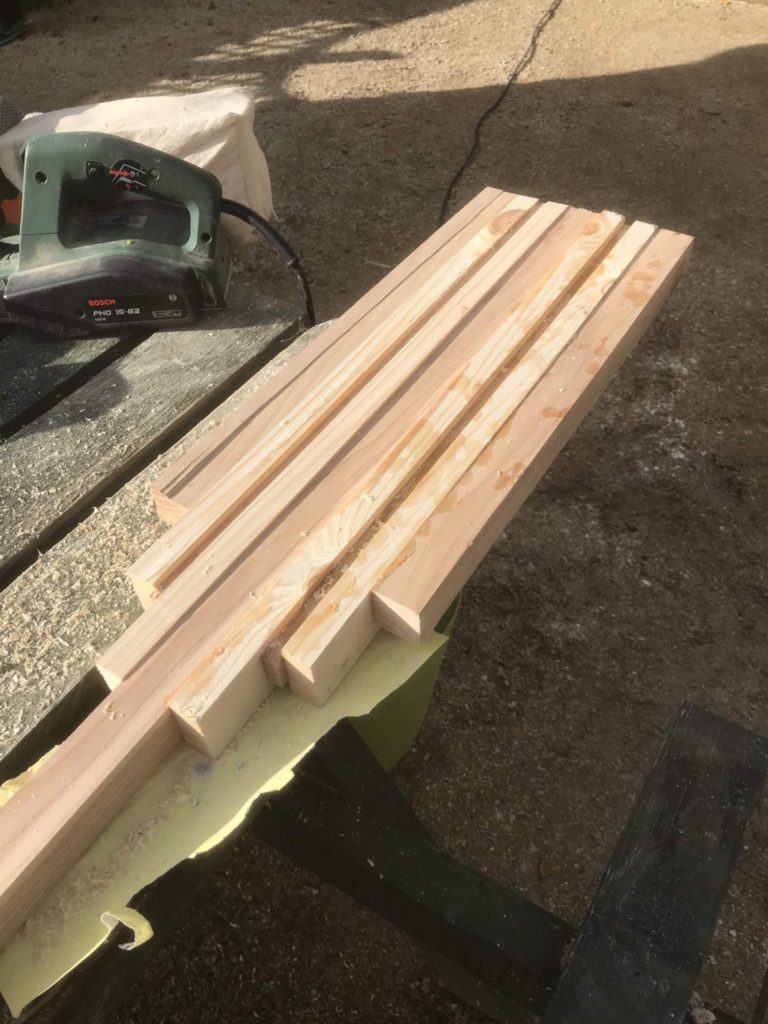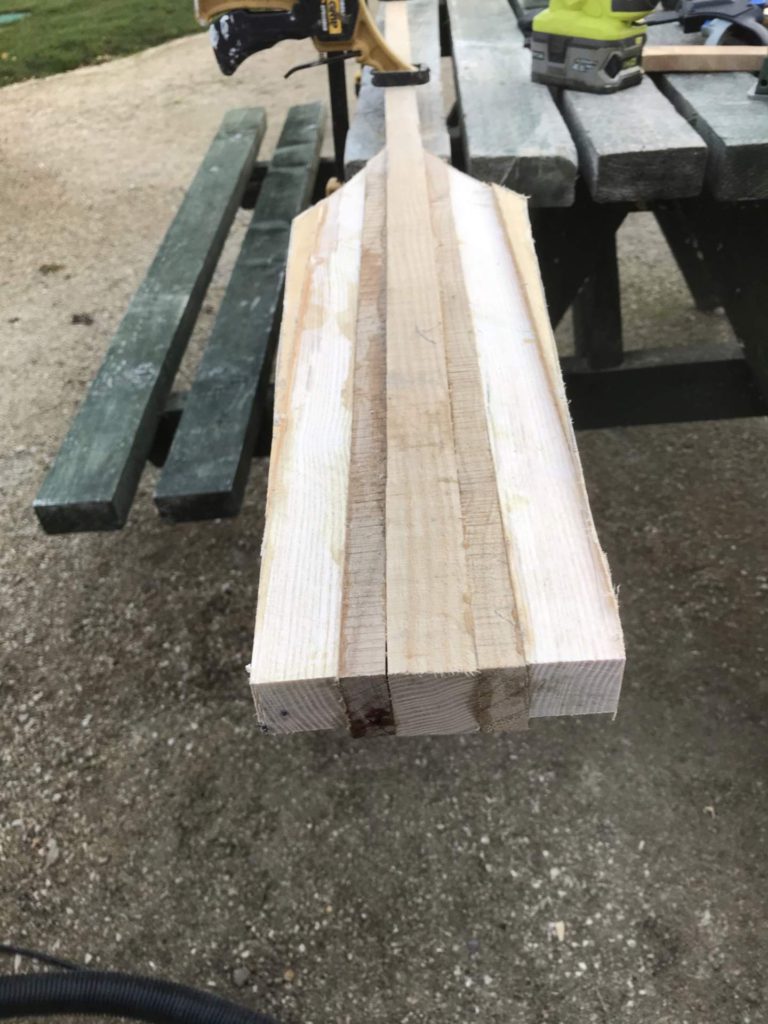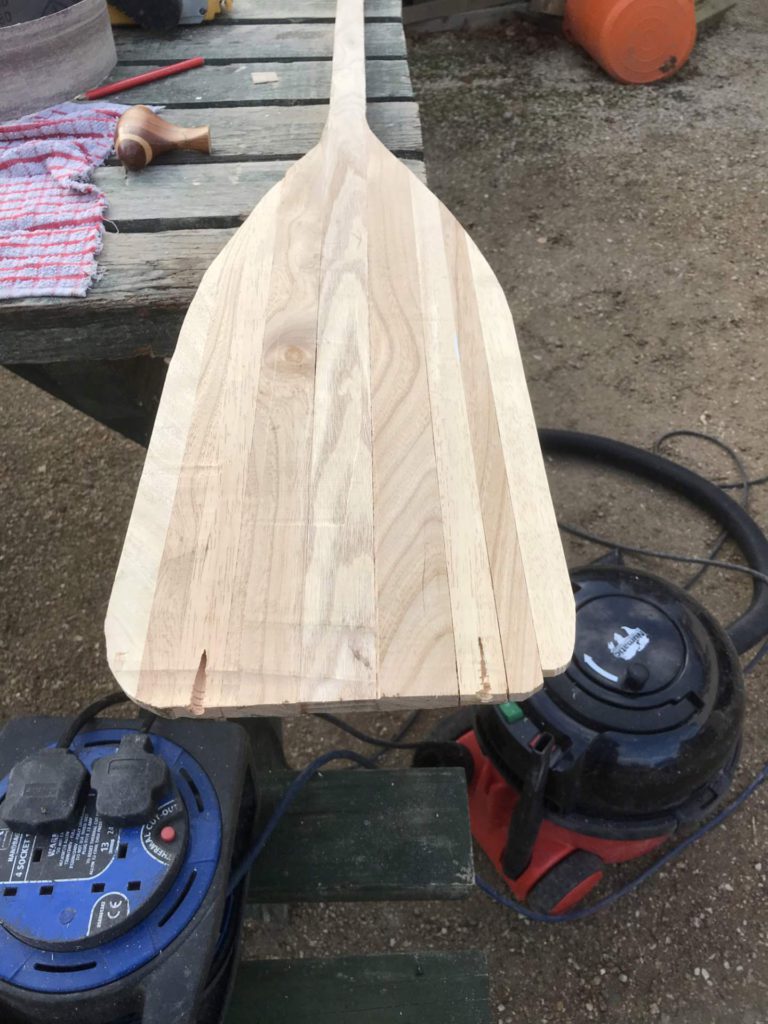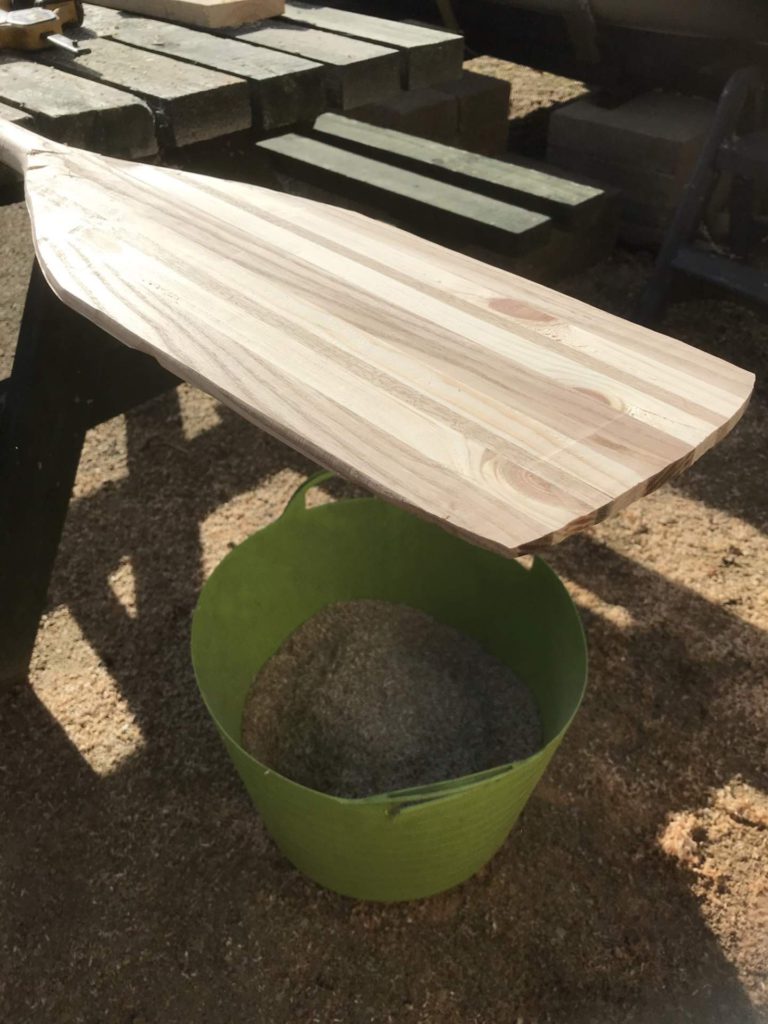 Processing the paddle grip: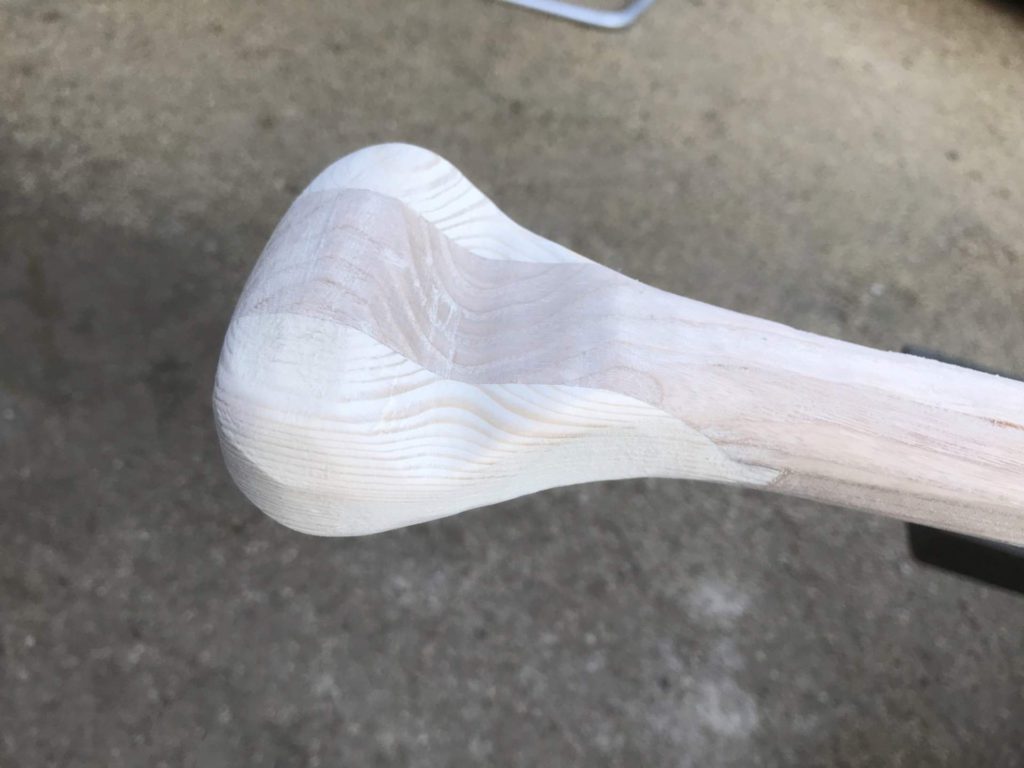 Simon has written to us about himself:
I should say that I was brought up within OWC with my parents and two brothers, but more recently have been camping with FSC, particularly as I live fairly close to their main stores area in Cambridgeshire.
My parents were also staff members of FSC when they were younger, but moved closer to OWC when us kids came along.
I've been instructing canoeing now for 40 years since I qualified as a senior instructor and sailing for 25 years.
I decided to retire from work early and so have started a "portfolio career" combining a host of jobs and other activities to keep me busy including teaching music to primary school children, exam invigilation, making paddles and (a few) canoes, building wooden decks for people, share trading, etc, but also travelling, riding my motorbike, sailing a small yacht, playing golf, bringing up my daughter, Forest School Camping and generally enjoying my life more.
I even planned to start bringing my daughter (Neve – aged 10 now) to OWC summer camps last and this year (hey ho!)
Penny (my wife) has also started working part-time, so we can do more together now.
Many thanks to Simon for sharing his pictures and story!
We are looking forward to hearing from you about what you have been making during this difficult time!
Martin Kupka