The pandemic of the Covid disease has lasted for one year. Vast majority of our activities have been suspended. In fact, the main woodcraft activities – weekly gatherings, walking and camping trips have been paralyzed. We have been locked down due to the risk of spreading the virus. Our Woodcraft League of the Czech Republic is now something like a sleeping princess. Our members do lots of things just on their own but we all miss having a chance to share activities in large woodcraft circles.
Nevertheless, lots of us have been creative. We have been doing things that everybody can do when stuck at home: handicraft.
I love painting. I tackle oil-painting and watercolour painting as well. Watercolour pictures are a great challenge for me. I have painted a few pictures during recent winter months. I took some photos when having a walk and then painted pictures in my studio: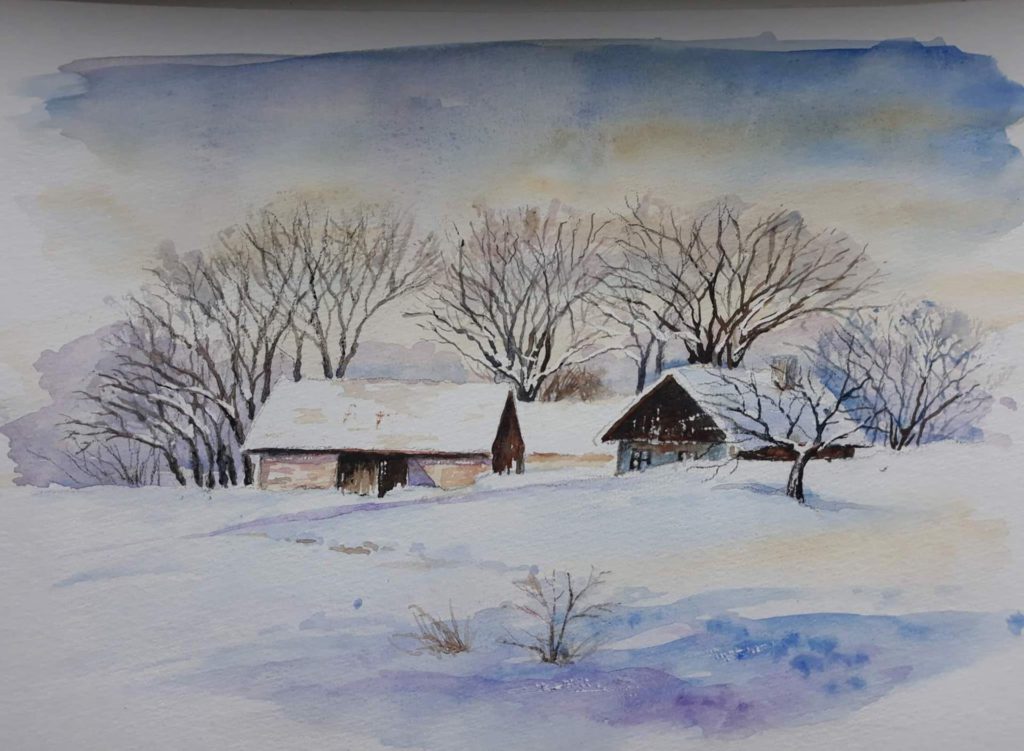 This picture shows a cluster of typical Czech country cottages in the area that is called Czech Siberia, as it is much  colder than the other regions of the country.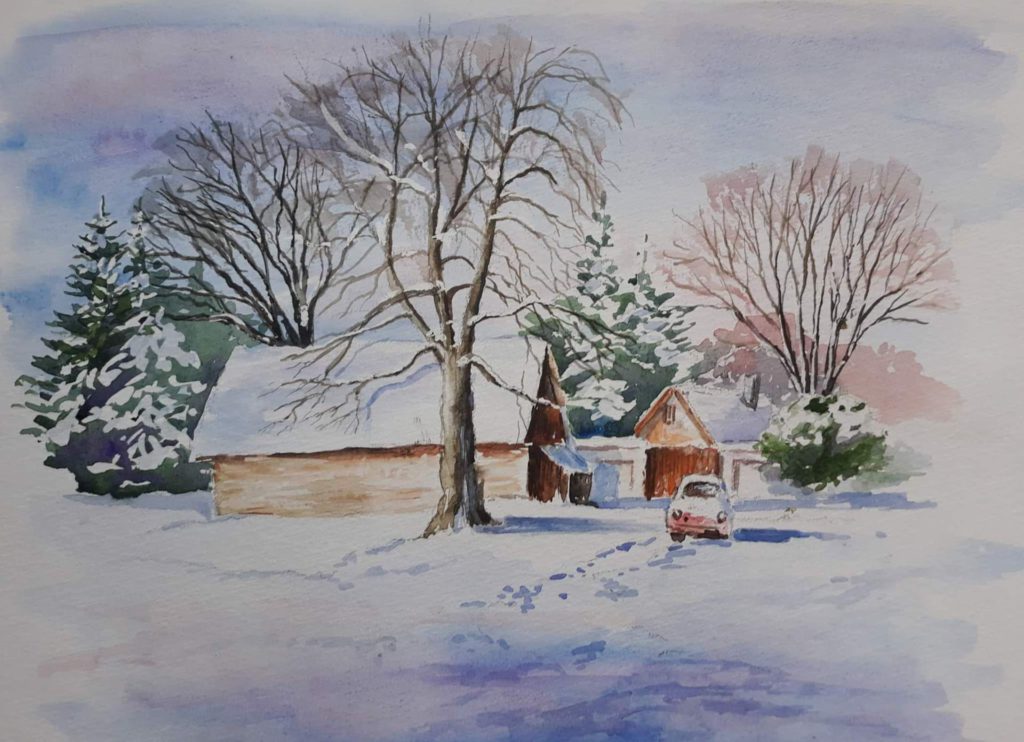 This is another motif from the same area.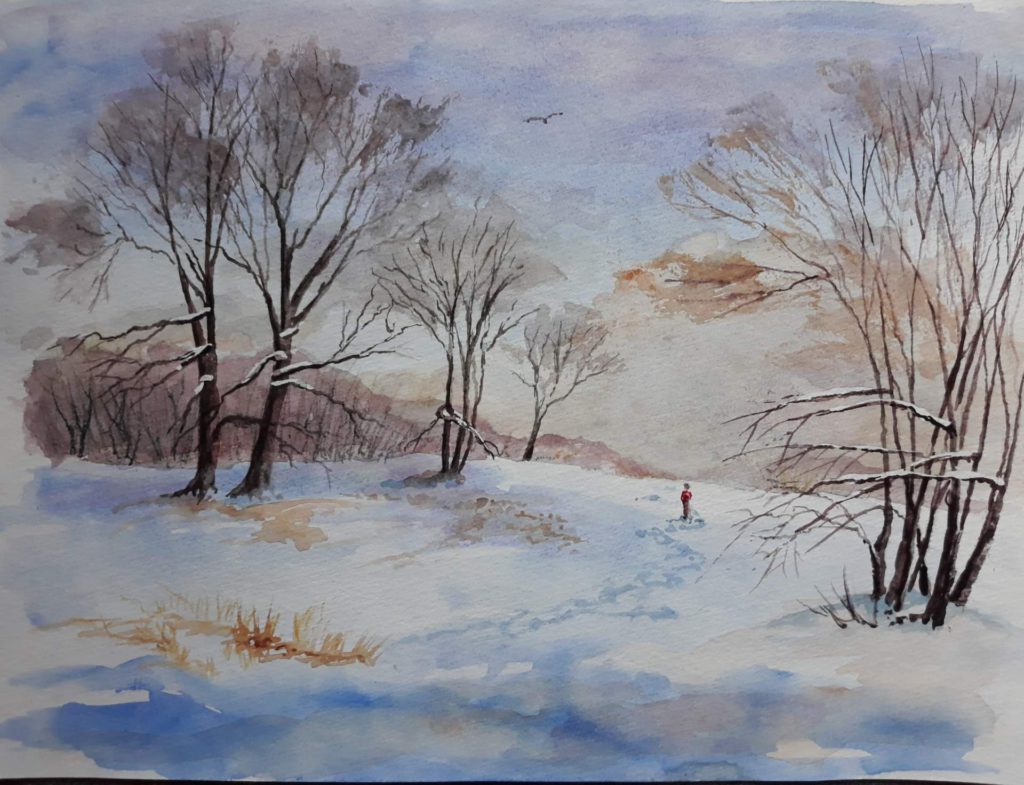 This one has been painted just by my fantasy. Last winter was snowy after many years of rather mild winters.
And I have also painted a portrait of our Chief – Ernest Thompson Seton – Black Wolf.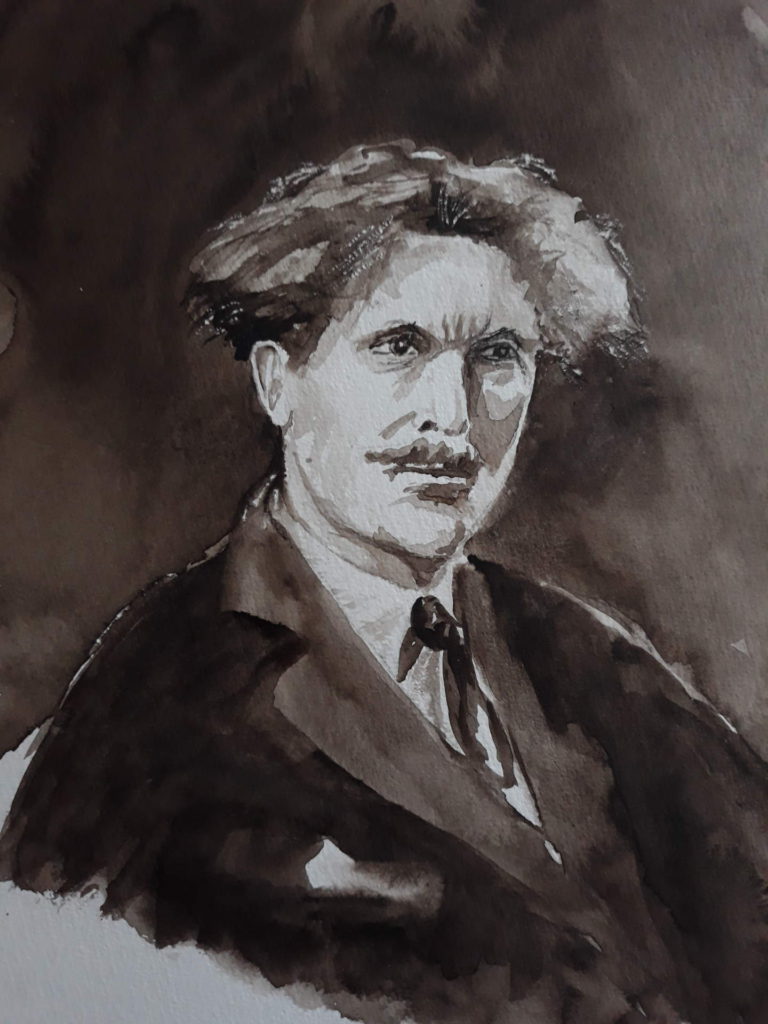 It is a monochrome watercolour painting, carried out in sepia hue.
I have got a friend. His name is Petr but we all call him Willy. I have known him for 46 years. We have spent more that 40 years running woodcraft activities. Willy is my closest friend.
He has made one of his life-dreams true. He has built a wooden cabin by himself. Of course, lots of people helped at the building. It was built in a shape of scandinavian cabins that are common in Lapland. Willy has been to Sweden several times and fell in love with northern wilderness.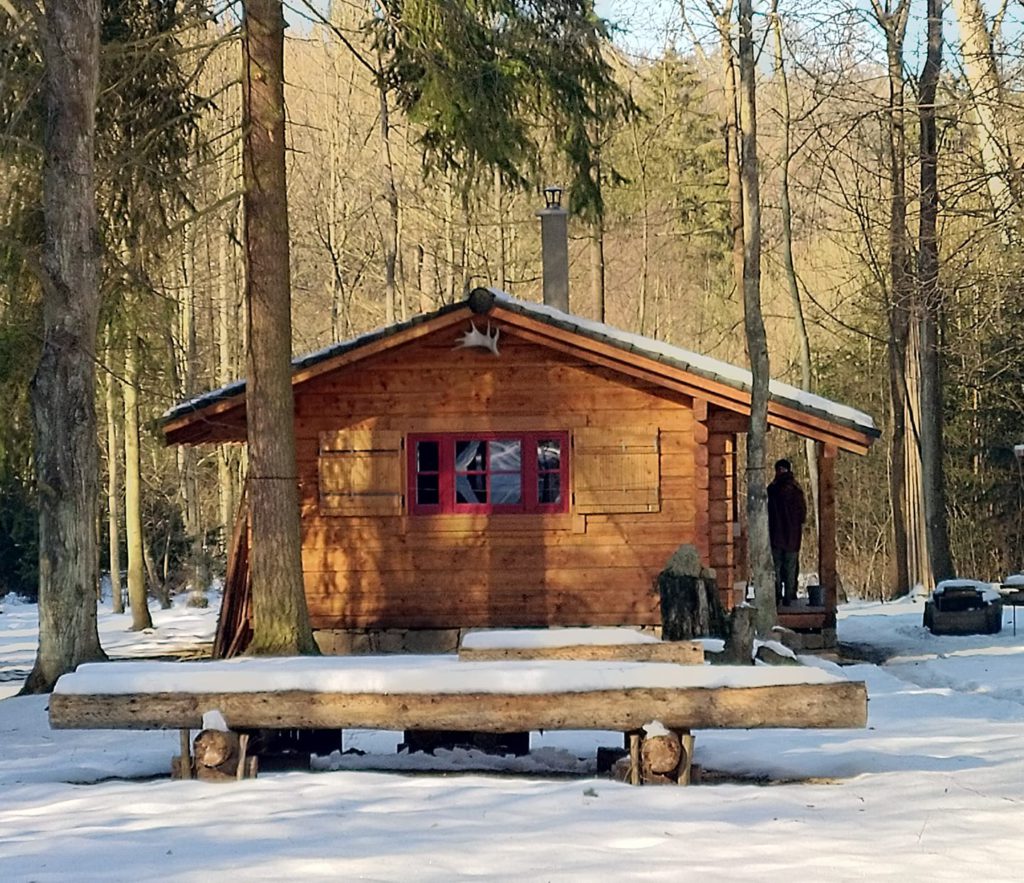 This is the cabin how it looks in winter days.
Willy is now staying in this cabin with his wife Zdenka most of the time as it is much safer than staying in the city of Prague.
I was utterly amazed when Willy showed me what he had made during the lockdown just by himself – a beautiful lampshade.
Here are a few photos showing the progress of making the lampshade: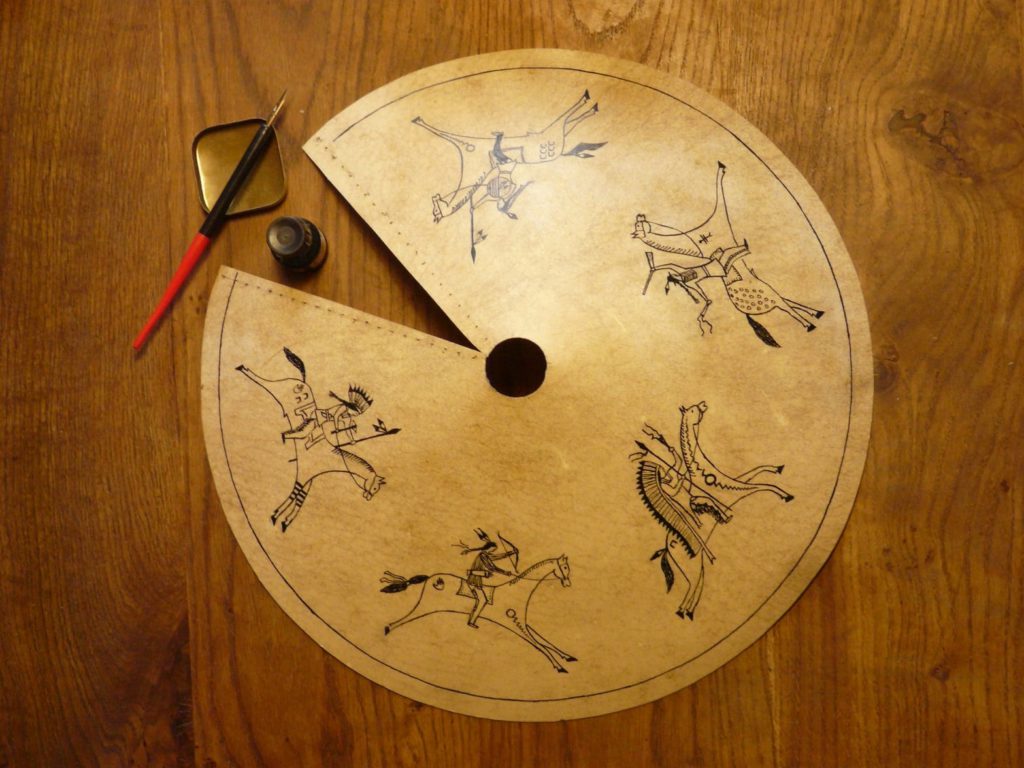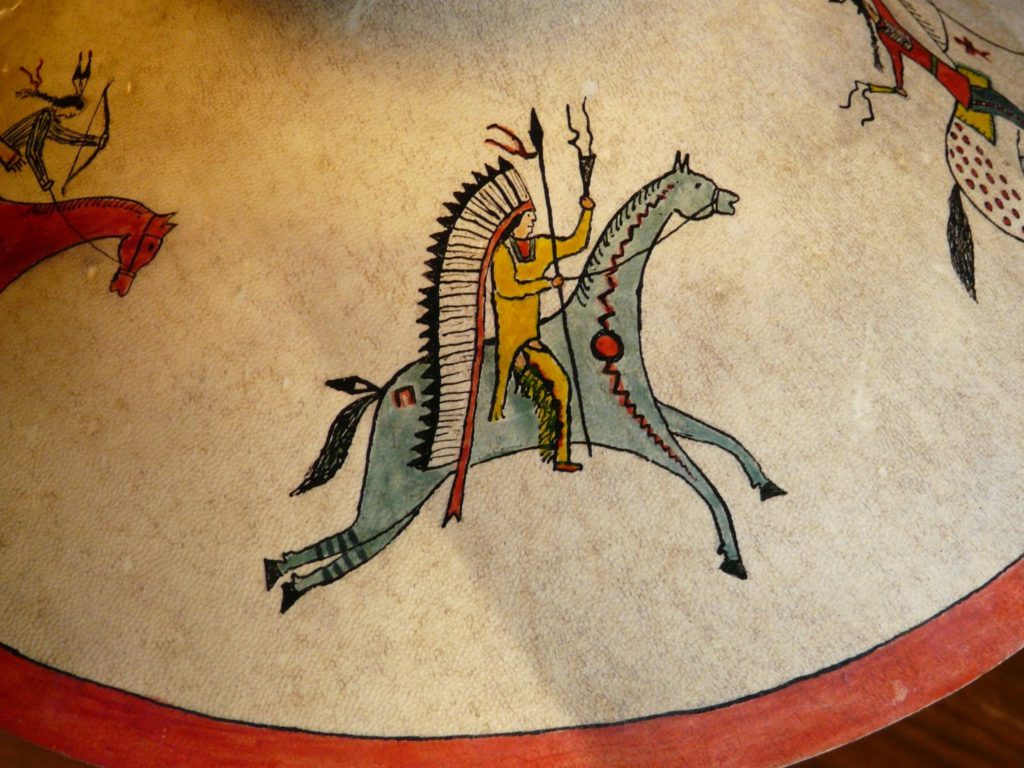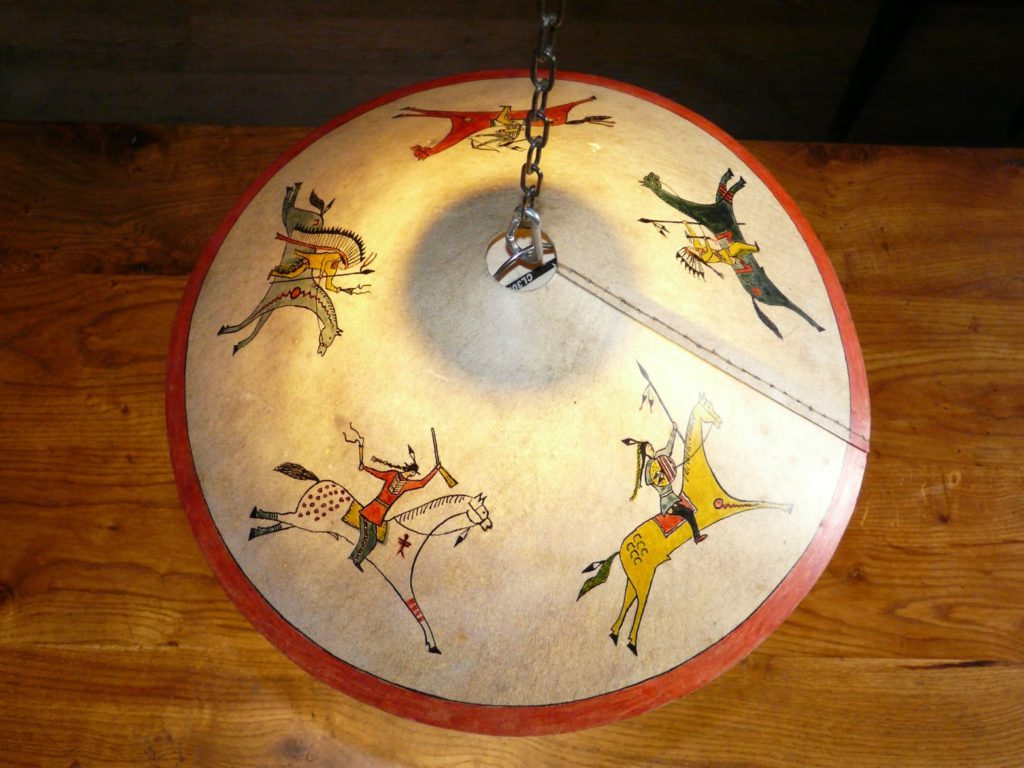 This one shows Willy finishing the job.
Dear fellow Woodcrafters, I believe that you have spent the previous months in a creative way, too.
It would be great to hear from you!
Would you share a short description and a couple of photos showing us what you have been doing? Please, do!
You may send them to the contact address.
Blue sky!
Martin Kupka